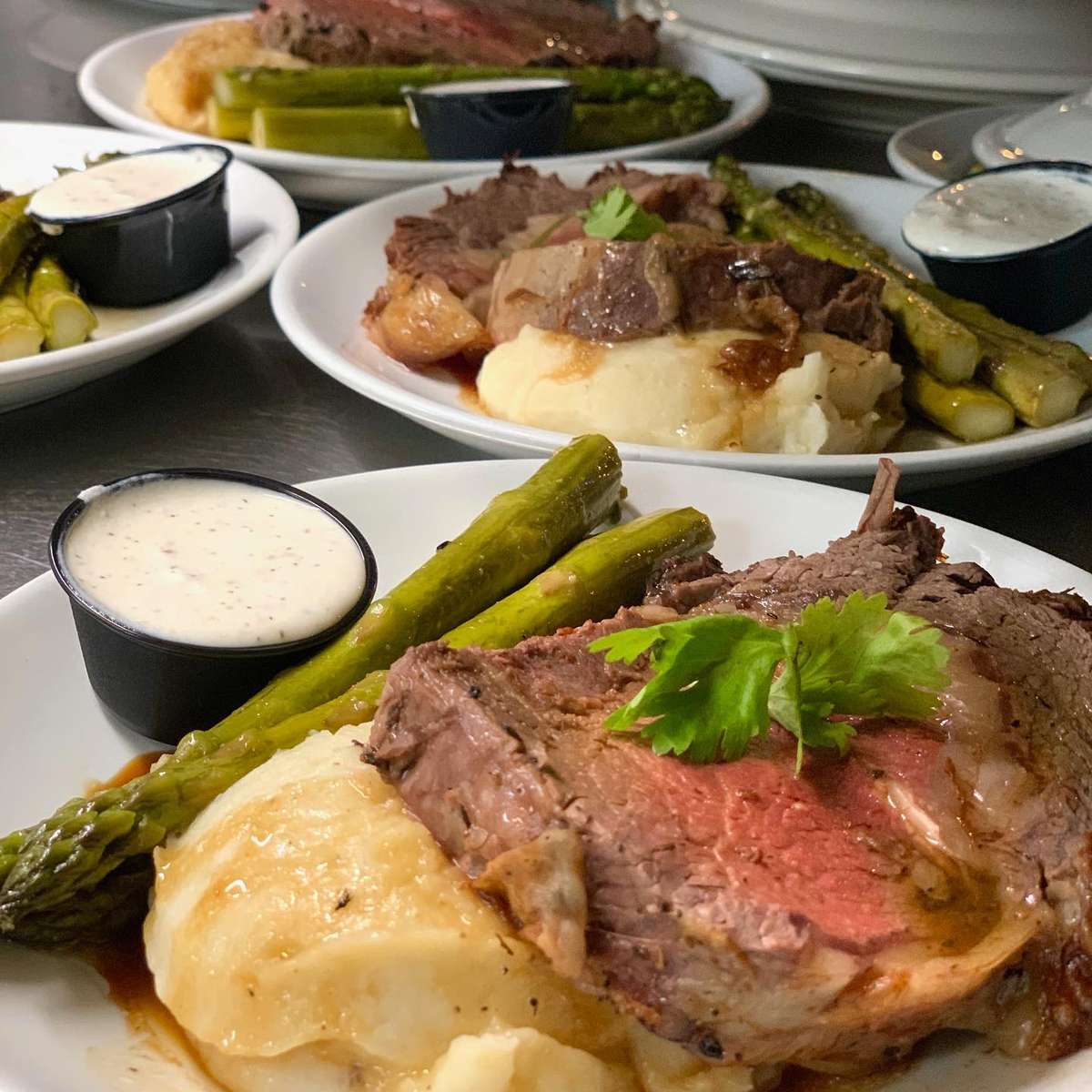 Event Menu
Event Menu
WHAT KIND OF PARTY WOULD YOU LIKE?
COCKTAILS AND H'ORS DEUVRES? 
A COCKTAIL HOUR THEN A FORMAL SIT DOWN THREE OR FOUR COURSE DINNER? 
A CASUAL BUFFET?
WE CAN ACCOMODATE GROUPS OF UP TO 100 PEOPLE FOR A COCKTAIL PARTY AND GROUPS OF 70 FOR A FORMAL SIT DOWN DINNER. 
THREE COURSE FORMAL DINNER MENUS START AT $43 PER PERSON. 
THIS OPTION INCLUDES A CHOICE OF 2 APPETIZERS, A SALAD COURSE AND 3 ENTREE CHOICES. 
ADD A DESSERT OPTION FOR $6-7 PER PERSON. 
ITEMS MARKED WITH AN * INCREASE THE PRICE PER PERSON BY $6
NON ALCOHOLIC BEVERAGES ARE INCLUDED. 
APPLICABLE SALES TAX AND A 20% GRATUITY WILL BE ADDED IN ADDITION TO A SET UP FEE OF $500 FOR THE FIRST 50 PEOPLE AND EACH ADDITIONAL 25 PEOPLE IS $100. 
THE MENU ITEMS LISTED BELOW ARE IDEAS AND EXAMPLES OF WHAT WE CAN DO. BUT WE HAVE TERRIFIC CHEFS AND CAN CUSTOMIZE YOUR MENU TO SUIT YOUR NEEDS. 
PLEASE EMAIL US WITH ANY QUESTIONS. WE HOPE TO HELP YOU PLAN YOUR NEXT EVENT SOON!
Formal Dinner Options
Appetizer Choose 2. Salad Course Choose 1. Entrée Course Choose 3.
Entrée Course
Items marked with * would increase the price per person by $6.00
Buffet Ideas
Perhaps you would like to do something a little more fun. A Taco Buffet or Fajita Buffet.
Think Build Your Own Taco/Fajita Bar with all the trimmings: homemade guacamole, pico de gallo, salsa, refried beans, black beans, assorted cheese, hot sauces, lettuce, tomatoes, onions, pickled red onions, jalepenos
and your choice of shreaded beef, ground beef, steak*, marinated chicken, marinated pork, or shrimp*
Private Event Inquiry
Contact us for catering information and we will get back to you soon.